ALBUM REVIEW: Tom Jones alive and well 'Surrounded by Time'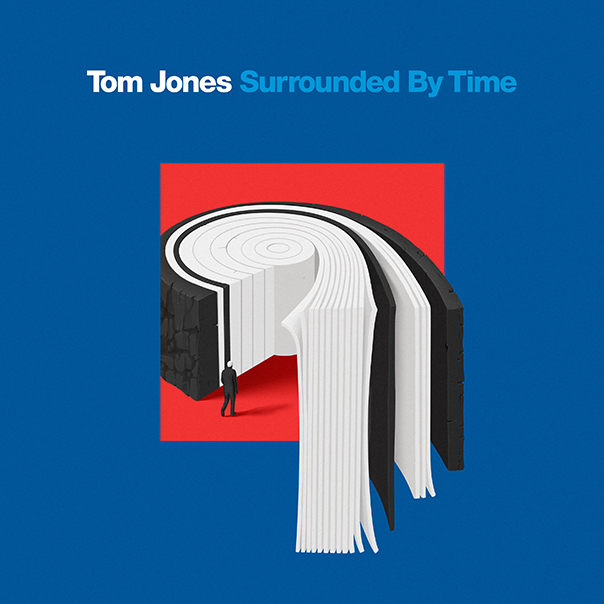 Tom Jones is 80, but fortunately, he's not afraid to tell and show you his age. After performing for nearly six decades and releasing dozens of albums—and recovered from a bacterial infection that left him hospitalized—he's decided to try something that he held on the back-burner. Surrounded by Time is an eclectic collection of covers with one original track for the iconic Welsh singer's first studio effort since 2015's Long Lost Suitcase.  
All the Time
Tom Jones
BMG, April 23
7/10
Full of songs from a variety of performers and different eras, Jones' voice still sounds sharp and powerful, both smooth and intentionally rough. Throughout the album, he impresses in the way he's able to continually make such a wide range of material sound so effortlessly his; as if everything was specifically created for this project. Though the styles of the other artists responsible for composing the tracks are evident, Jones ties everything together with musically sparse backings, giving a way for his iconic voice to shine.
He kicks the album off with a trio of songs that sound sonically very compatible with one another. They are musically quiet while Jones' vocals are framed to be what you find yourself listening to more than anything else. The songs are ambient, with almost a synthesized or waning moan tied throughout. There's "I Won't Crumble With You If You Fall," an excessively stark and jarring intro to the album with Jones' voice taking front-and-center as he sings of devotion and servitude. Then, "Windmills" is both cinematic and even scary, like a spiral into madness, or the trilling, queue music leading to a Disneyland ride.
"Talking Reality Television Blues," originally by Todd Snider, traces the role of television from its inception (when people denied the public appeal for small box showing moving pictures) to the iconic Moonwalk dance debuted by Michael Jackson's in 1983 and, finally, The Apprentice and introduction of Donald Trump into America's living rooms. "An old man with a combover came along and sold us the moon/ And we stayed tuned in now here we are/ Reality killed by a reality star," he sings, essentially performing a spoken word poem over a beat. "I got the talking blues," he growls out, sounding sexy, mature and culturally in tune.
Midway through comes "This Is the Sea," a seven-minute ballad and highlight of the album. Epic yet smooth, Tom Jones sounds wise and sympathetic across the sweeping verses detailing suffering, scouring your conscience and moving forward. "That was the river/ And this is the sea," he sings, a poetic and vivid hook emulating the song's story of overcoming and finding the healing freedom of the sea.
Directly following comes "One More Cup of Coffee," taken from Bob Dylan's 1976 album, Desire. A single guitar pattern builds with the percussion and bass into an easy, mid-tempo pace. It's emphasized by a quiet whistling noise that's layered through the background and creates an eerie, alert feeling. "Her voice is like a meadowlark/ But her heart is like an ocean/ So mysterious and dark," he sings.
"I'm Growing Old," a cover of Bobby Cole's 1967 single, is the penultimate track and this is really the first time it feels like the voice singing is 80 years old. Melancholic and slow, the story is quite sad. It opens with archival audio from 1940 hailing freedom and how it must be protected, with lyrics describing age, all accompanied by a simple piano. Jones really feels the cold air pierce his skin and no longer dreams of his late wife of 57 years, who's passed away, despite keeping a lock of her hair, describing feelings that really only could be understood with enough time. "I no longer ponder life," he sings, his voice quivering slightly.
The album closes with an epic, 9-minute cover of Terry Callier's "Lazarus," emphasizing the enduring voice of Tom Jones and his ability to reinvent his artistry and appeal to new generations. "I've got nothing by time, I'm Lazarus Man," he sings, truly revived. It's the perfect outro to an album celebrating life. 
Follow Domenic Strazzabosco at Twitter.com/domenicstrazz and Instagram.com/domenicstrazz.