REVIEW: Hayley Williams cultivates quarantine intimacy on 'Flowers for Vases'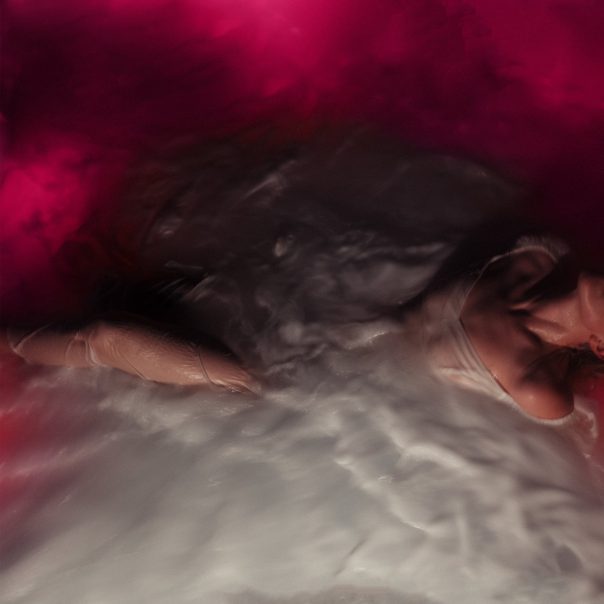 Hayley Williams thought she exorcised the memories of broken love on her debut solo effort, Petals for Armor, but it seems that the Paramore singer had more to uncover. Like just about every other artist, instead of touring her 2020 record, Williams was forced to call off hitting the road due to the pandemic. What followed was months of time and space for her to reflect and dig deeper into the emotions she investigated to find that many of those feelings were left unresolved.
Flowers for Vases / descansos
Hayley Williams
Atlantic, out now
9/10
Along the way, Williams dug into writing and recording a quarantine album of her own, Flowers for Vases / descansos—writing and performing all of the songs entirely on her own, with the mixing and mastering help of a few longtime friends.
The resulting record is a darkly intimate portrait of Hayley Williams' psyche, a deep dive into everything she was thinking and feeling through the lonely isolation of quarantine. While the theme is still heavy, it doesn't manifest itself in the same way as Petals. She trades in the angry moments for quiet introspection.
Conceptually, the record isn't far afield of Taylor Swift's folklore/evermore, but Williams' personal experiences separate Flowers and give the album its own voice. Those in search of her signature pop-punk spunk should look elsewhere; this record is the singer's most mature work to date.
The shimmering acoustic sway of "First Thing to Go" and "Asystole" paints a vivid portrait of Williams' struggle to regain self-confidence and sort through exactly why things don't turn out as planned. "My Limb" taps into some of the dark energy of Petals for Armor. The lyrics are sharp and poignant.
"Shy little rabbit, teething on a shotgun/ Guess we were collateral damage, kissing in the crossfire," Hayley Williams sings. Her writing has blossomed literally and figuratively over the two recent projects as she's described her personal struggles in a way that requires a second and third look.
"Trigger" and "Over Those" Hills" lean into a more folk and Americana styling, the latter serving as an especially faithful composition of throwback country—again, an impressive feat for a record recorded entirely at home. "There's no such thing as good grief/ Haven't eaten in three weeks," she sings on "Good Grief," a forlorn track about her own tendency to put down her emotions into song.
"Wait On" and "KYRH" (keep you right here) are a quick one-two punch of subtle, delicate acoustic balladry, while "Inordinary" is a more straightforward acoustic ballad looking back on days gone by. The closing tracks are quick lyrical or musical explorations, clocking in at around two minutes. "Find Me Here" includes a hauntingly beautiful subdued vocal harmony, while "Descansos" provides a piano and vocal interlude into the album's closing moments.
While Williams (and maybe Paramore) will surely one day return to stages to play for adoring crowds, singing along with pop classics, an album like Flowers for Vases serves as an important signpost for her development as an artist and musician. Her growth through this record and its predecessor will surely inform whatever the singer chooses to do next.
Follow writer Mike DeWald at Twitter.com/mike_dewald.