REVIEW: lovelytheband shakes it up on 'Conversations With Myself About You'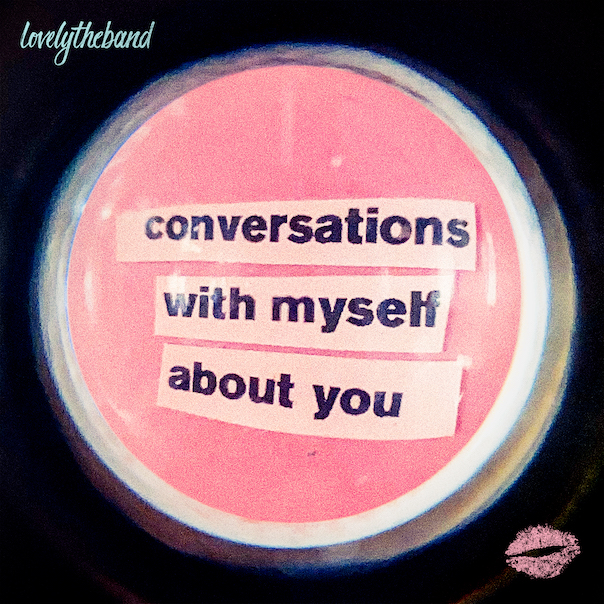 Debut single "Broken" captured the attention of millions for lovelytheband. About four years later and still riding that high, the group is back with its sophomore album, Conversations With Myself About You. Rich in indie pop sounds that at times venture into the '80s techno sound vault, this offering demonstrates that lovelytheband has no intention of sticking to one strict box.
Conversations With Myself About You
lovelytheband
Orchard Records, Aug. 28
6/10
However, while attempting to branch out stylistically, the band at times sounds like it could have been borrowing from their musical contemporaries like The 1975 or Walk The Moon. Whether that's a good thing is up to you, but it's safe to say that the band tapped into the hot sound right now.
Debut album Finding It Hard To Smile wavered between indie and mainstream pop, while this time around the group leans toward synth-pop. Right off the bat, the title track is a highly stylized combination of techno tropes. Record scratches are overlaid with piano tinkering and disconnected reputation of the album's title spoken by multiple people with modulated voices.
"Silly" relies on a synthesizer accompaniment. The lyrics are reminiscent of a John Hughes' script as the chorus repeats, "Do you miss me or am I just silly?" Other lines deal with young love being gone too soon. It's fast-paced, hopeful and ends with a saxophone solo—just like that circa-'80's coming-of-age you used to love. Lovelytheband is still so young as a band that its sound can handle fluidity, and this is an element that singer Mitchy Collins and co. do a great job of taking advantage.
When it comes to fitting into the musical landscape, Conversations With Myself About You has no problem matching the stylings of The 1975's A Brief Inquiry Into Online Relationships or Walk The Moon's TALKING IS HARD. For instance, the building, bright snare drumming and largely post-punk-inspired guitar playing throughout "buzz cut" have a similar tempo as a song by Matty Healy and his gang. The story here is rife with untrue love, full of fast days and red flags.
In another way, there are times when lovelytheband leans toward Walk The Moon with upbeat electric guitar playing, synthesizers and AutoTuned vocals. On "waste," the band brings together all these elements with echoing harmonies to sound like a slighter slower-paced, cynical version of "Shut Up and Dance."
The group also knows how to rely on the tried-and-true sounds from its first album to recreate the same feelings in a new setting. "Idwtgtyp" sounds much more familiar to its first album. "I don't want to go to your party anymore," Collins repeats as a chorus backs him up on the majority of the lines, much like the echoing nature of "broken" from the debut album.
The bass-led and otherwise sparse song "Emo" is also familiar. It's slower lyrically, giving it more of a storytelling vibe, much like "maybe, I'm afraid" from the group's first album.
Conversations With Myself About You gives a glimpse into the growth of lovelytheband; one the band might continue to follow.
Follow writer Piper Westrom at Twitter.com/plwestrom.