ALBUM REVIEW: Weezer bows at the altar of Ozzy and Eddie on 'Van Weezer'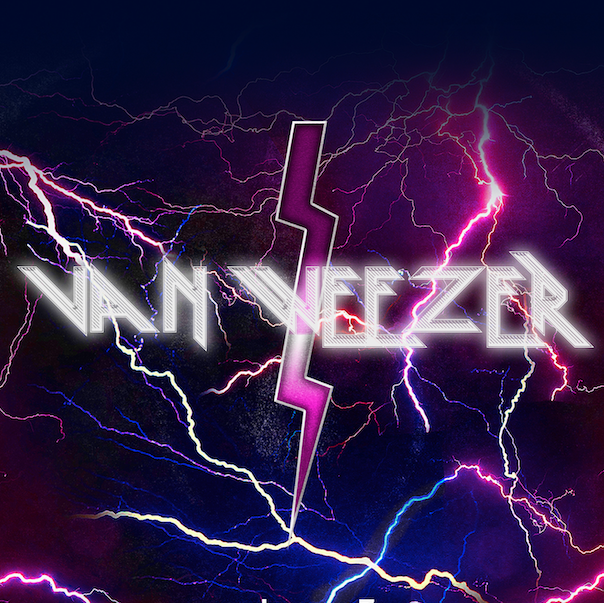 Is there anything that Weezer cannot do? Mere months after releasing OK Human, its 14th studio album, the veteran band is back with Van Weezer, its metal-inspired pandemic-delayed album that's more than a year in the making. Now, this isn't a metal album, per se, but it pulls from the four amigos' formative influences like Slayer, Metallica and Black Sabbath. Van Halen gets lumped into the mix and gives the album its name. Eddie Van Halen could play any type of music, after all.
Van Weezer
Weezer
Atlantic Records, May 7
8/10
This album isn't just Weezer trying to recreate the sound of their heroes. Each of the songs on the album has distinctive Weezer-isms that ground the album in power pop, helped along by producer Suzy Shinn (Panic! At The Disco and Fall Out Boy).
"The End of the Game," released way back in September 2019, begins with a powerful hammer-on riff-dominated ode to Eddie Van Halen, but quickly transitions into a mid-tempo power chord anthem as Rivers Cuomo sings about wanting his girl back. Lower in the mix is some crunchy guitar playing, throughout which the hammer-on soloing weaves in and out. It's sort of like an '80s version of "Stacy's Mom."
Following the similar-veined power pop of "All The Good Ones" comes "Hero." The single, which has also been out a while, is the perfect introduction to Van Weezer. It's a fast-paced track for the outcasts that focuses on walking alone and not being the hero everyone thinks. It's more metal in message than in musicality, yet there's a classic, percussion buildup that crescendos on the last chorus for a solid, head-banging finale.
Weezer also sticks to the basics on a number of songs, focusing more on weaving a story with the lyrics and providing catchy choruses. "I Need Some of That" is the most straightforward pop song here, on which Cuomo reminisces about childhood summers listening to Aerosmith, when things felt simpler.
"Even if we blow up, we'll never grow up," Cuomo promises, as he wishes he could get some of that childhood bliss back. Some of Weezer's best songs invoke the nostalgic past, and this song fits right into that group. The song ends with a recorded conversation about something—unclear what—that the members worry could cause them some copyright problems.
Not including the Van Halen homages, the more "metal" songs on the album are all situated on the latter half of the album. "Blue Dream" uses a slightly pitch-adjusted version of the riff from Ozzy Osbourne's "Crazy Train." Other than generally poppier vocals and Cuomo's signature nasally singing style, it would be fair to call this one a cover.
The following track, "1 More Hit" is Weezer's nod to Metallica, kicking off with an "Enter-Sandman"-like intro and more monotone singing before reentering alt-rock territory on the choruses. Two-thirds of the way in, the song turns thrashy for a breakdown, and the end of the song features some mathy chord progressions.
Over an intro that includes a rumbling car engine, "Sheila Can Do It," feels distinctly Weezer, as Cuomo sings non-sequiturs about shaved legs and pistachios, and qualifiers like, "If Sheila can do it, then I can do it." It's upbeat and easy to sing along with, even if you're really not sure what you're singing about.
Weezer slows things way down for album closer "Precious Metal Girl," which begins as a guitar ballad to a girl who's more valuable than retirement investments or gems at the bottom of the sea. At the bridge, guitarist Brian Bell switches up the key and the song grows even more sparse as Cuomo delivers a line a cappella before Bell joins back in, followed by bassist Scott Shriner.
"You're my precious metal girl, my best friend in the world," Cuomo sings. It seems so simple, yet for whatever reason rings as an incredibly sweet sentiment. It's not even three minutes long, but with just an acoustic guitar and bass, the quartet created an earnest singularly Weezer-style love song that makes even this writer want to be that precious metal girl.
Weezer has once again done itself and its fans justice.
Follow writer Piper Westrom at Twitter.com/plwestrom.