Max Heilman's 50 best metal albums of 2019: 50-41
It's that time of year where everyone scrambles to compile their favorite albums lists. If you're like me, this becomes a bit of a masochistic task. I've listened to so much heavy, dark, angry music over the course of this year that I couldn't resist tailoring a top 50 list just for those records.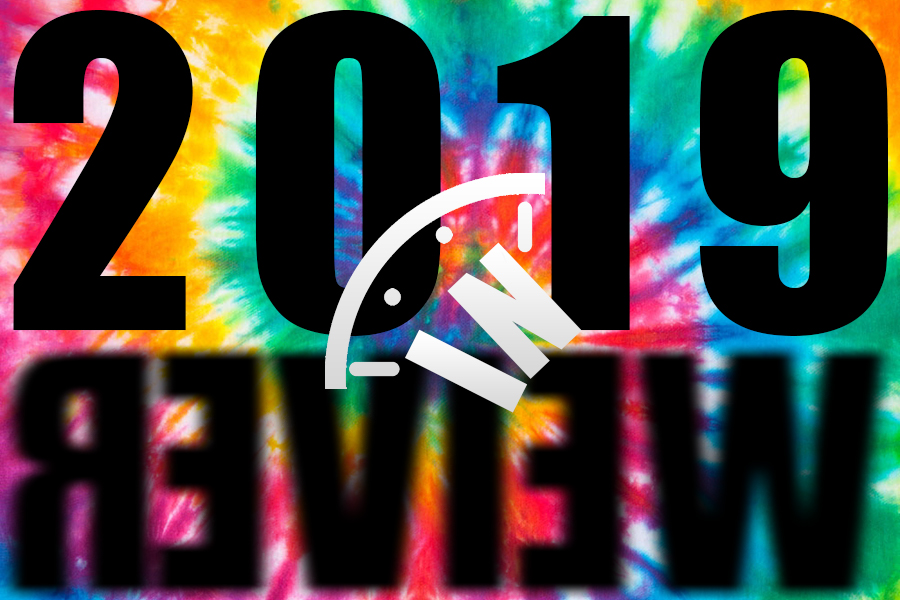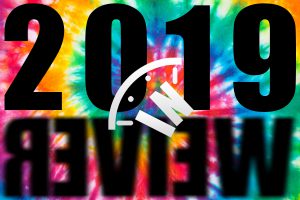 This has been a great year for heavy music of all kinds, pushing the underground into the new decade with a plethora of memorable albums. If you don't see some of your favorites in the mix, feel free to let me know so I can give them a listen and face-palm myself.
We're splitting this list up over a few days so that you could take breaks to go outside and feel the sunshine on your skin before returning to our dungeon. Here's the first salvo of heavy metal thunder.
50. Festerday – Iihtallan
I guess it takes some Finnish barbarians to do Swedish death metal right. Iihtallan doesn't shy away from some melodic ideas from Festerday's home country, but the band has primitive Scandinavian death metal down to a science. Teemu Saari and Timo Kontio execute beefy caveman riffs, nasty tremolo lines and meaty thrash parts, while drummer Jani Kuoppamaa sports groove and blast in equal measure. In an age of unrealistic speed, these songs maintain a mid-tempo approach of bulletproof groove. The band lets buzzsaw guitar tones and and massive grooves lead the way, along with a solid vocal range worthy of the band that wrote the song these guys named their band after.
49. Cattle Decapitation – Death Atlas
Where a lot of bands have taken a "woke" stance as more issues have come to a head during the 2010s, Cattle Dacpitation's Death Atlas is essentially 55 minutes of "What the hell have we been telling you this whole time?" These goregrinders-turned-death-metallers have pushed animal rights and the effects of pollution since their inception, but this latest LP comes as an apocalyptic appraisal of a negligent human race. Death Atlas counterbalances shredding riffs and percussion with sweeping melodic portions and an increased interest in mosh riffs. Travis Ryan again proves he can add singing to his already insane vocal range without sacrificing terrifying brutality. In fact, Death Atlas' relative accessibility makes Cattle Decapitation's dire message that much more unavoidable.
48. Rainer Landfermann – Mein Wort in Deiner Dunkelheit
Known most for his vocal performance on Bethlehem's second album and his unhinged shrieks, Germany's Rainer Landfermann has become the stuff of legend in the metal underground. The arduous wait for a solo album is over, and it sheds light on how diverse he really is as a musician. It brings his bass chops to the forefront, leading the album to a suicidal black metal take on Yellowjackets. Mein Wort in Deiner Dunkelheit combines jazz fusion, chamber music, avant-garde metal and Landfermann's ridiculous vocalizations. It certainly proves how deep his musical roots reach, while bringing the crazed passion that immortalized him.
47. Pissgrave – Posthumous Humiliation
Believe it or not, death metal used to be dangerous. It's been a while since a band's artwork disgusted me as Pissgrave did. The thing is, these Pennsylvanians provide a lot more than shock value. The music certainly reflects the grotesque subject matter, but with the calculation of a forensic scientist. Obscenely guttural growls gurgle under mutated riffs and chaotic drums, but you'll find yourself humming along to the madness. Some might call this extreme end of death metal tasteless, but that's part of the charm. They push everything to the extreme, carrying the torch originally lit by the likes of Carcass in the mid-'90s.
46. Joseph A. Peragine – Humans Being Humans
New Jersey musician Joseph A. Peragine has used mathcore as a self-treatment for schizophrenia for some time. The results continue to astound with beautiful chaos. Given the inclusion of Chris Pennie, who drummed for Dillinger Escape Plan during the band's breakout era, a lot of this stuff recalls that nexus of avant-jazz and scronk-like violence with the welcome addition of nine-string guitars and electro-acoustic arrangements. Peragine incorporates emotive melody to allow some breathing room in between polyrhythmic breakdowns and disorienting displays of musicianship. From haunting spoken-word passages to feral freak-outs, this album presents a cutting commentary on mental illness—a man's struggle to overcome the odds and find his place in the world.
45. Iron Curtain – Doom & Gloom
The Inland Empire sludgcore marauders called it quits this year, but not before releasing one of the best albums in their scene. Short, mean and conscious, Doom & Gloom uses blunt, mosh-worthy songs to call out everyone from abusers in the clergy to Klan members. The album is as bare-knuckled and pissed off as you'd want from West Coast hardcore, but Iron Curtain separates itself with influence from sludge metal and grindcore. It's dirtier, heavier and rawer than a lot of what's out there at the moment, but hardcore kids will still get to throw-down to those glorious fight riffs.
Iowa isn't just the home of Slipknot. This doom metal trio concocts leveling soundscapes as the soundtrack to the end of our world. Raw, morose and intense, Aseethe draws on the tradition laid down by Grief and Noothgrush while adding a bit more spacious soundscapes. The fact only three guys can produce such a massive sound is impressive enough, but the amount of emotion they can bring out of such simple ideas is a testament to doom metal's musical and emotional potential. Throws is harsh, but not at the expense of compelling narrative. The howls of guitarist Brian Barr and Noah Koester carry the weight of the world on his shoulders.
43. Eremit – Carrier of Weight
If you took Bell Witch's formula of long-winded funeral doom, and added a bit more stoner-esque riff-mongering, then you'd more or less have Eremit. This trio understands that the repetitive nature of this style is not a creative crutch. You want to hear these riffs repeated, and the band knows exactly when to release tension and when to build it up. With gravelly production, gruff vocals and epic guitar leads, Carrier of Weight packs a solid punch to back up its lumbering runtime. It's doom for doom fans, but patient listeners will find a lot of finely crafted head-bang fodder.
As one of the forerunners of the current boom sludge metal has experienced this decade, Torche took some chances and won. The decimatingly heavy riffs are still there, but there's some interesting forays into '90s dream-pop and even some shoegaze influence. Those extra influences work wonders to diversify the songwriting of Admission. It also showed how well Torche's original style can function within a new context. The new works well with the old, and even joins forces at some points for some satisfying moments of melody and ferocity.
41. Vanum – Ageless Fire
It's not every day you hear authentic, old-school black metal coming out of New Mexico. Vanum captures the essence of those early Darkthrone recordings, using better production to let the songs breath rather than make them more accessible. It's albums like Ageless Fire that show the profound melodicism that exists in raw, stripped-down black metal when it's done correctly. Within that unfiltered emotion, heart and tenacity can be found. It also has that Darkthrone-style drum production, balancing clarity and noisiness. While not particularly innovative, it's great to hear a band go back to basics and pull it off so convincingly.

Max Heilman's 50 best metal albums of 2019: 40-31 >>
Follow editor Max Heilman at Twitter.com/madmaxx1995 and Instagram.com/maxlikessound.