The 50 best albums of 2019: 50-41
We've reached the end of 2019, meaning the time has come to look back over all the great music the year gave us. In a RIFF first, eight writers holed up to perfect the list we feel represents our collective opinion on what albums stood above the crowded field.
In a lot of ways, this top 50 list is defined by compromise. If editor Max Heilman had his way, only the most sadistic weirdos would make the cut. If Mike DeWald took the reigns, we'd see an influx of post-grunge bands. While each writer did have to curtail personal tastes, the result is a more comprehensive list.
You'll notice a writer's name next to each entry. Someone had to do the writing. After weeks of bickering, we all agree with it.
Don't worry. We're all still friends and we're happy to take you through our top 50 albums of 2019.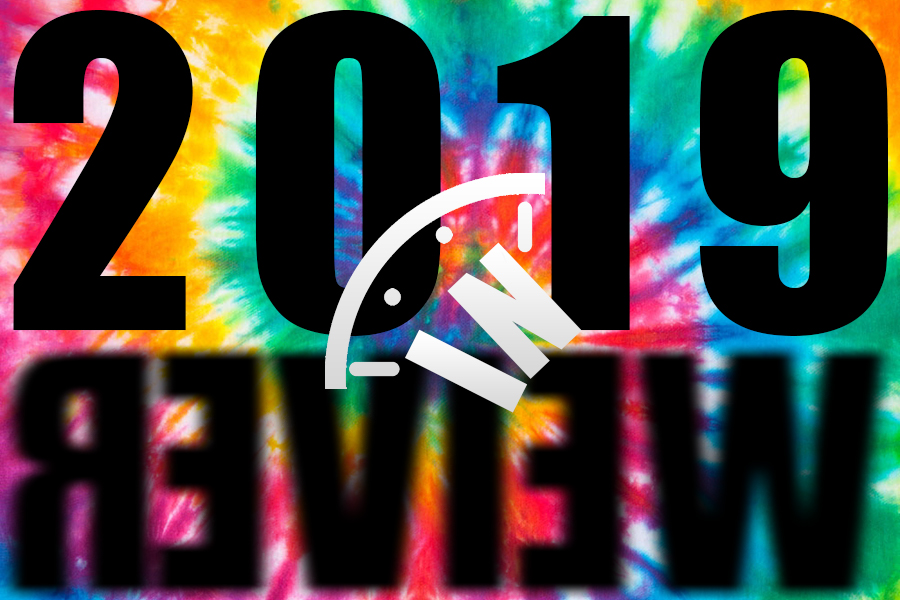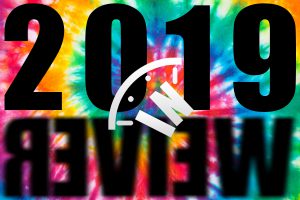 50. Lights — Skin & Earth Acoustic – Mike DeWald
Lights Poxleitner-Bokan gets full marks for the sheer ambitiousness of her Skin & Earth Acoustic counterpart. The Canadian singer-songwriter sought out the locales and environments by which the songs' stories played out in the comic book version of Skin & Earth. Her travels took her into the desert, a cliffside, a tunnel and even in the rain. The project is authentically Lights, from arrangement and performance to engineering and production. She has a keen ability to transport her past material to an entirely different place with acoustic arrangements. The final product has an entirely new mood and identity.
49. The Claypool Lennon Delirium — South Of Reality – Daniel J. Willis
Sean Lennon—son of John Lennon and Yoko Ono—and Les Claypool of Primus are the closest we're going to get to knowing where the elder Lennon's career would have gone had he not been assassinated. The band's brand of weird, psychedelic prog-rock sounds like it could have been done by John Lennon and that's a high compliment unto itself. Beyond that, South of Reality improves upon Lennon and Claypool's debut with its accessibility. While its predecessor has moments where you can tell it's two famous friends experimenting just for fun, this one has a tightness and a touch of humor. It's a more focused venture, with aspirations of crossover success.
48. The New Pornographers — In The Morse Code Of Brake Lights – Josiah Skallerup
Longtime fans of The New Pornographers will not be shocked to hear that the band is on its eighth album and showing no signs of slowing down. Sure, the Canadian supergroup doesn't have Destroyer's Dan Bejar along for the ride this time, but the combined powers of indie pop magician A.C. Newman and alt-rock crooner Neko Case are more than enough to assemble yet another collection of instant earworms. From the bubbling, joyful love story on "Falling Down The Stairs Of Your Smile" to the trippy vocal collage of "The Surprise Knock," every song feels like a guilty pleasure, but without any guilt attached.
47. Nile — Vile Nilotic Rites – Alex Baechle
Sometimes it takes a classic death metal band to brew up the most brutal sounds of the year. Some cinematic, stage-setting turns highlight the newest slab of shredding nihilism from the Egyptian-themed death metal mainstay. Nile continues its conquest of the planet with a concise expression of calamity. Unhinged performances ooze terror and semi-melodic passages claw their way out of the tyrannical sludge. Here the band's interest turns to the British Isles. "The Oxford Handbook Of Savage Genocidal Warfare" tends toward England's Carcass while "Seven Horns Of War" sends the listener off to war in Middle Earth. Oh, and we thought this was the eighth-best metal album of the year. 
46. The Flaming Lips featuring the Colorado Symphony — The Soft Bulletin Recorded Live at Red Rocks – David Gill
The Flaming Lips have always been an ambitious band, whether creating music to be played on four stereos simultaneously or covering Pink Floyd's Dark Side of the Moon in its entirety. This time, the Oklahoma City natives enlisted the help of the 68-member Colorado Symphony and a 57-member choir under the direction of Andre de Ridder to play the band's 1999 album, The Soft Bulletin, in its entirety at Red Rocks Amphitheatre in 2016. The resulting album extends the band's already expansive sonic palette with the music alternating between colossal soundscapes and intimate musical moments.  
45. Coldplay — Everyday Life – Max Heilman

After pandering to the lowest common denominator for the past decade, Coldplay enters the 2020s with an album unlike anything its done until now. Listening to Everyday Life feels like watching a short art-house film. Each song is a scene, whether it's a fleeting gospel spiritual, a nu-jazz tirade or a heart-throbbing ballad. The times the band returns to its recognizable sound come with a level of vitality and lusciousness unheard since the highest points of Viva La Vida. Coldplay operates on a boldly conceptual level, not afraid to demand a full listening experience. While some tracks might seem underdeveloped, their place within the flow is indespensable. Coldplay hasn't sounded this inspired in a very long time. 
44. Clipping. — There Existed An Addiction To Blood – Max Heilman
You could just call this the best horrorcore album ever made, but there's a lot going on beyond the ultra-violent flows and spooky beats. There Existed An Addiction To Blood epitomizes horror as a genre of art, in that the shock value is only the tip of the iceberg. The stories Daveed Diggs tells here are terrifying, but kernels of unpleasant truth are peppered throughout. Not only that, William Hutson and Jonathan Snipes' production is impossible to pigeonhole. One moment, you're listening to mutated boom-bap and harsh noise, the next you're listening to a trap take on John Carpenter and then you're listening to the sound of a piano burning for 18 minutes—actually enjoying. Clipping.'s unabashed embrace of industrial and avant-garde makes this album far from easy listening, but it's the statement horrorcore hip-hop always wanted to make.
43. Stephen Malkmus — Groove Denied – Alex Baechle
In a re-working of some electronic demos from the deep past, chief of Pavement Stephen Malkmus scores a minor triumph with Groove Denied. Fueled by Chrome, Kraftwerk and Flowers Of Romance by Public Image Ltd., Malkmus gets down with weird robotic detachment. Later, he bro-ifies the psychedelic experience and brings some California swag on "Love The Door." It's a smart "Wayne's World" approach to the indie-rocker-gone-electro kick, ready-made with '90s hooks and clever lyrics.
42. Futureheads — Powers – Alex Beachle
Remember new wave? Remember new new wave? OK, Boomer, it's cool. You've probably never heard of The Futureheads, though. They were important for not being The Strokes or the Yeah Yeah Yeahs. Careening to fame with their self-titled debut in 2004, Futureheads returned followed a nine-year hiatus while their creative director examined his limits in the Arizona desert. Powers represents a strong move toward alienation, maturity and reconciliation with some of their toughest material. It's a reassuring listen in that it shows new wave doesn't have to try its hardest to appeal to "Stranger Things" fans to succeed.
41. Taylor Swift — Lover – Mike DeWald
With each passing Taylor Swift album, there seems to be a prevailing afterthought that the pop songstress will fail to reach the creative heights of the prior release. Each time, Swift proves the naysayers wrong. From a production standpoint, Lover picks up very much where Reputation left off, with Swift's songwriting remaining the centerpiece that drives the album. Swift calls back to her country roots ever so slightly, going with the more roots and Americana influence on "Lover," "Soon You'll Get Better" and "False God."